Katzhagen
Conversions & further fun and games
Acute attacks of "handicrafts-delusion" eventually result in minor conversions or upgrades of a vehicle's interior. Its original interior or technical equipment is sacrificed for my vision of what it should look like.
See also under the heading of
"Rolling stock"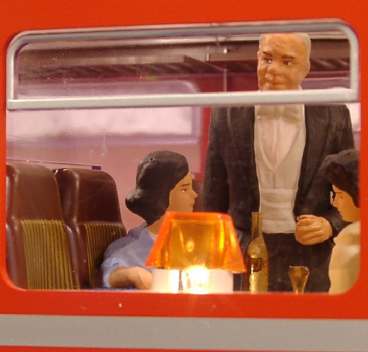 RhB restaurant WR3815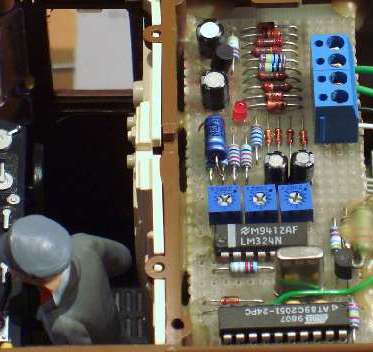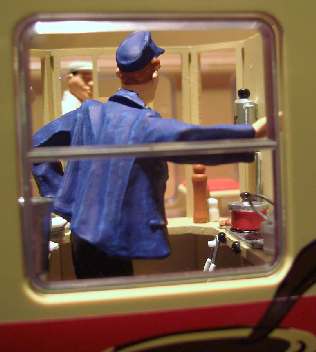 The HSB Cafe's internal finish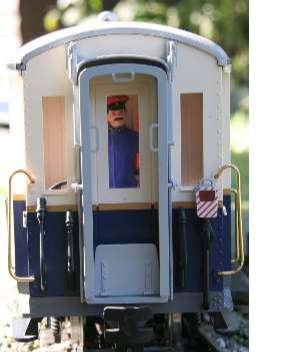 Additional board for digital sound in analogue operations on the Krok & APCE Saloon


Rolling road

A selfbuilt rolling road simplifies the testing of vehicles extremely, f.i. after a repair or a conversion. Details are in the archive.
Apart from its graphical user interface the self-build control system has a further effective feature: It allows an automatic control, even based upon a timetable, in a quite simple way involving an autonomous computer. The computer's operating system is completely irrelevant in this case, a command line-oriented browser like f.i. LYNX is absolutely sufficient for this purpose.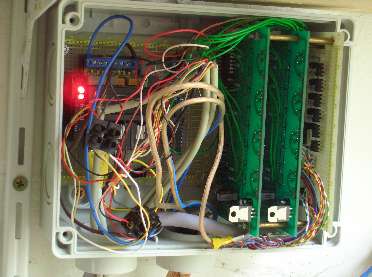 Layout and 'Jumbo' control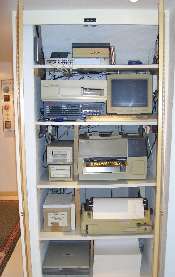 IT in the basement
The technical features enable automated operations of some nice gadgets like f.i. the "ringing bells" sound module offered by Busch. The Pola-church rings its bells according to the actual time of day, a chime sounds at noon on Sundays as well as the bells are rung for church service with another different sound. Furthermore, the layout's illumination is switched on or off in the right moments during dusk and dawn - provided the layout is in operation. The above of course also works manually with a "click" using the PDA. A second PDA was acquired for doubled fun so that both father and son can operate the trains simultaneously. Should a visitor have their own WLAN equipped PDA handy, it can be integrated into operations within minutes.
View track-diagram...