Katzhagen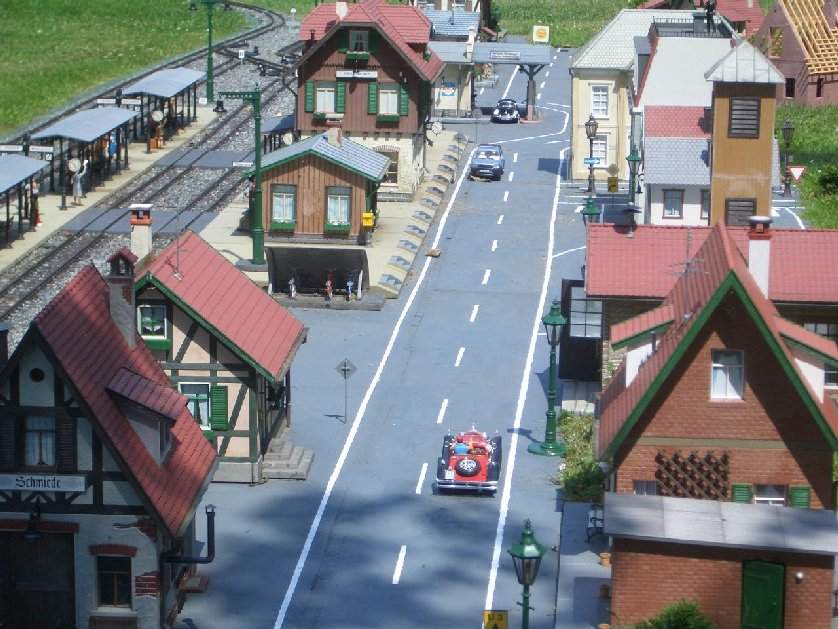 What to do when a whole bunch of vehicles and track is stored in the basement and you suddenly face the problem of having to build up all of it in the garden just because the lovely wife "needs" the basement's space ?

A long face and plan to spend the holidays in the garden with a shovel !
About 30 years ago I definitely wasn't able to imagine that a presentation of some LGB trains on a German TV show would have such an impact on my summer holidays in 2003. The first signs of a garden railway setup appeared on the horizon in 1999, when a friend came to visit us. He "accidently" brought a ToyTrain crane car as a gift for our son. But what in all the world was our son expected to do with a single car ? The next day three boys went to explore a garden railway shop nearby - and returned with a "starter set de luxe". The virus had struck...
A bit of History
The Government's order
to "play" was given in January 2003 because the "red room" was filled to the brim. Since this happened both unexpectedly and suddenly, there was almost no time to be glad about the scheduled start of constructions. First considerations concerning the track's possible alignment revealed that the garden was too darn big, that trees and bushes were nothing but obstacles, that the whole area was simply too flat and that the electric equipment was a real challenge. All of this resulted in the final conclusion that a permanent layout had absolutely nothing in common with a temporary setup. Planning on the setup took several months...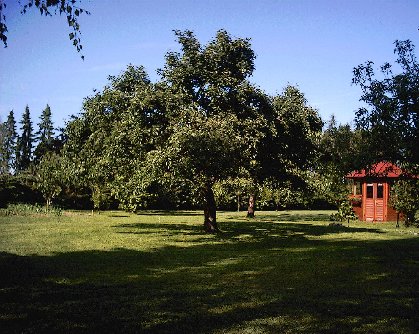 "Too much space ...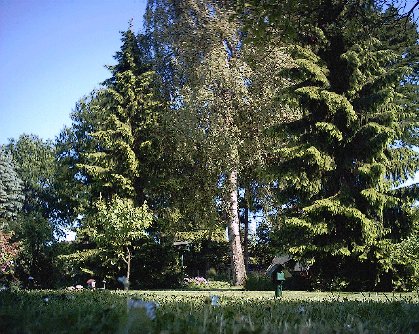 ... and nevertherless still nothing but obstacles"
more...