VT340 - There's life in the old dog yet
No picture, just sound...

... and the latter was most unpleasant: Tick - tick - tick - tick...

This suspicious sound seemed to suggest some fault burried in the depths of the device's power supply. The terminal apparently even was not able to start its selftest procedure and so the device was taken to the OR on the very same day for a first visual inspection of its interior. This did not result in consolidated findings regarding the defect's reason and so there was nothing left but the sneaking suspicion, that either flyback transformer or the internal power supply were dead.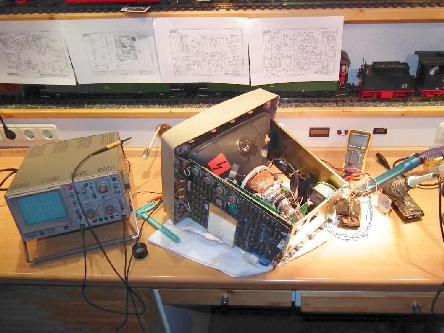 OR table
Since lacking a wiring diagram the search for the flaw's source was abandoned in favour of fetching a replacement unit from the basement. The replacement was on duty for two years then ... until I stubbed my toe on the defective terminal one day. A twist of fate - for sure !
This finally gave reason to search for both a wiring diagram and a flyback transformer. The
wiring diagram was found at Bitsavers
and a replacement for the flyback transformer (HR Diemen, type HR46001) at an
Irish distributor
. The flyback transformer was removed to simplify the search for further suspects in its surroundings...
Click onto a picture to open an enlarged view.


The internal power supply worked like a charm after removing the flyback transformer and so there was hope the power supply was undamaged. Further investigations focussed onto the horizontal output stage.

After removing the 2SC3642 high voltage transistor, some measurings revealed shorts between all of its pins and the high voltage capacitor connected to the transistor's collector was blown as well. A replacement for the 2SC3642 was found in form of a NTE2324 and the old capacitor was replaced with a MKP type of 2kV and 15nF. Replacing the above mentioned three parts was a great success - click onto the picture below to view the complete VT340 terminal: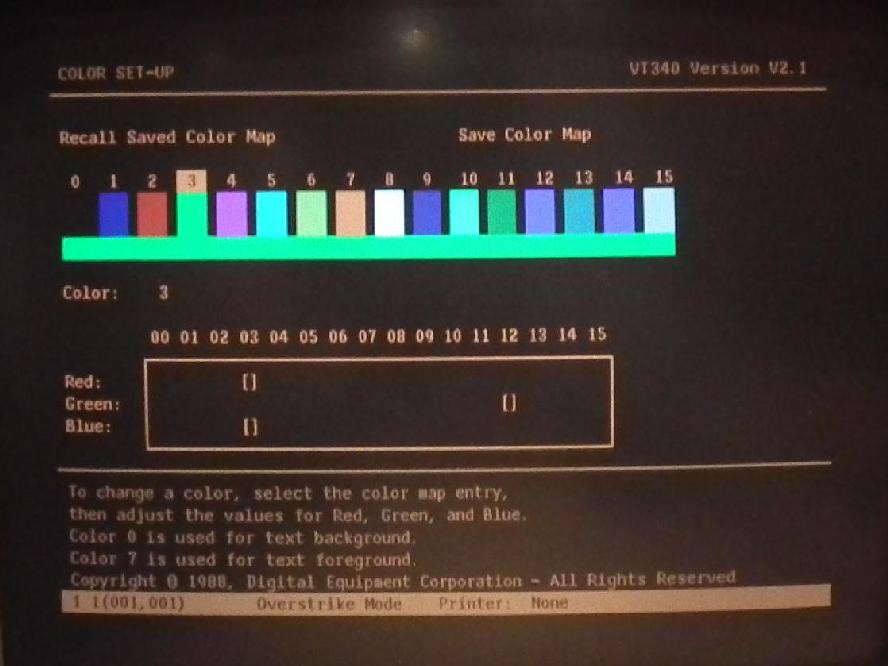 And once again a piece of legacy hardware was saved from going to the junk yard !

The terminal was put back to the garage and is used to control the garden railway again.