Katzhagen - News
For Whom the Bell Tolls...

A RhB station clock

The Swiss station clocks' design is a well known classic. These clocks are made by Moser-Baer AG in Sumiswald (Canton Bern) and had been developed back in 1947 in colaboration with Hans Hilfiker, a pioneer of the Swiss industrial design. Since 1986 these clocks are available as wristwatches made by Mondaine.

Hence it was decided that the layout's Swiss station had to be equipped with such a clock. Unfortunately, no suitable model could be found and I was forced to build one myself - a fully functional one, of course...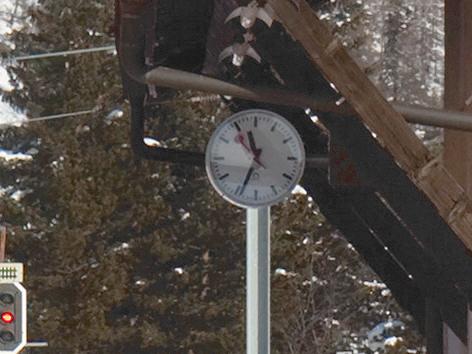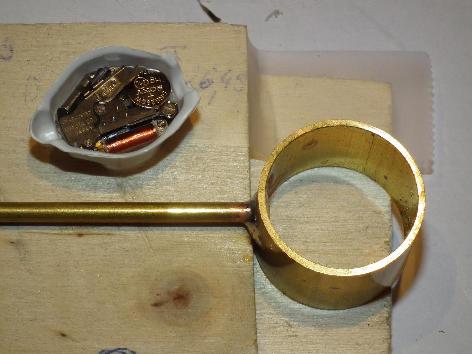 A 22mm brass pipe was used to make the housing and a 3mm brass pipe was chosen to mount the clock. A miniature movement was expected to provide for a vivid impression...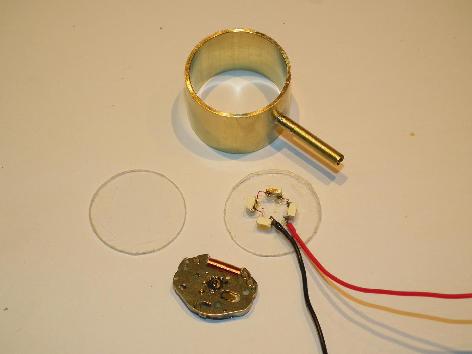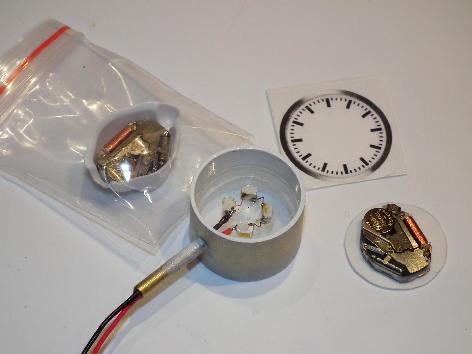 Centrally mounted SMD LEDs, embedded between two clear styrene plates, provide for an illumination of the clock's faces. Two movements are required for the time to be displayed on both sides of the clock.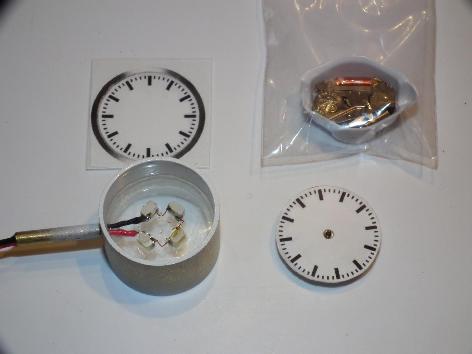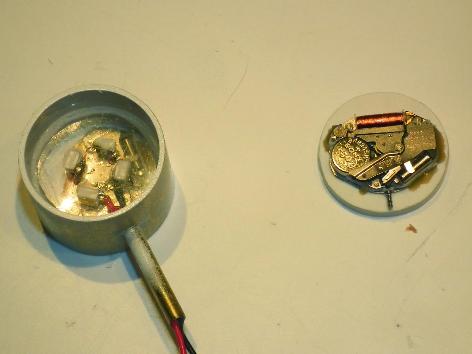 A colour laser printer was used to print the faces onto white self-adhesive film. The picture on the right shows the assembly.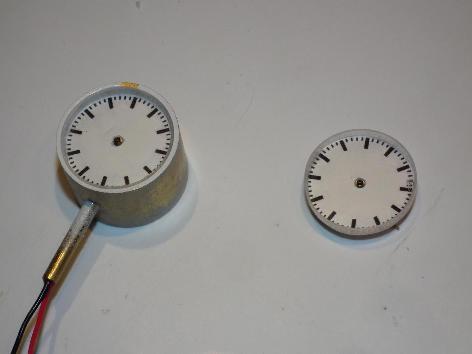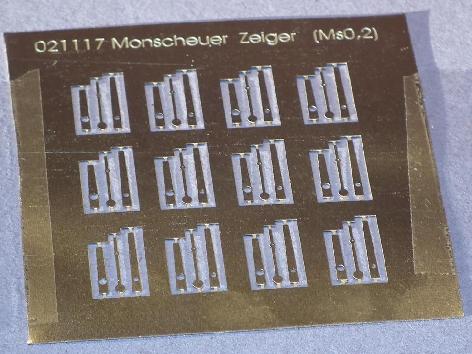 Unfortunately, in-house means weren't sufficient to make the hands. Hence etched hands were made by a contractor and painted according to the prototype's colour scheme.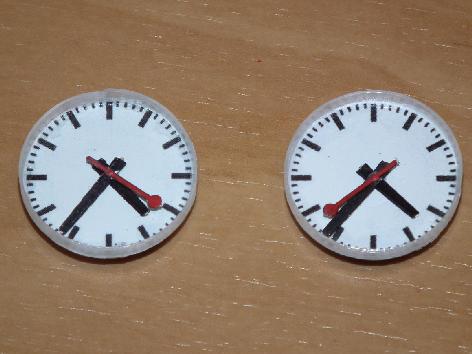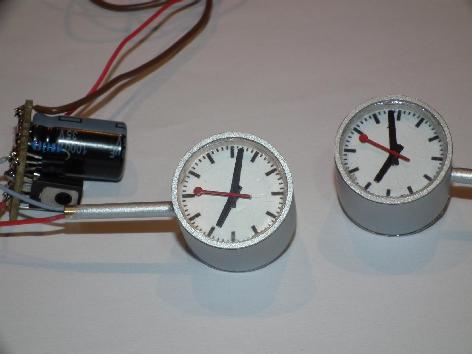 Mounting the filigree parts requires a bit of dexterity and patience. Finally, the unit covered with a piece of clear styrene and a ring made from brass is being inserted into the housing.



An impressive little detail for the RhB station.

The apparently minor bricolage required quite some efforts to implement the basically simple structure. The absolutely exact manufacture of the brass and plastic parts as well as making the SMD-LED illuminations and its power supply and last but not least mounting the partially filigree parts like the seconds hand with a width of 0.4mm turned out to be an hours grave.



| Items | Manufacturer/Provider |
| --- | --- |
| | |
| Etched clock hands | Beckert |
| Brass wrought material | Fiedler |
| Miyota 2035 clock movement | Amazon |






October 2017 | Archive "Current Affairs"